Where is DVB-I being implemented?
Here we provide information about DVB-I services. Currently the focus is on trials and pilots. If you are aware of a DVB-I service that should be included here, please let us know via using the form on the front page.
In our Video Library you can find links to videos of DVB-I demonstrations.
See also: Major pilot of DVB-I launched in Germany
Objectives
The pilot is a limited duration collaboration to develop a common understanding of the DVB-I functionality as well as a standardized future scenario to include the complete DVB-I ecosystem. Participants are broadcasters, TV manufacturers and software companies. The pilot will be launched at IBC2022. The objectives include:
Develop a common, standardized future scenario
Demonstrate the potential of DVB-I
Demonstrate a vision for a national market scenario
Show technical cooperation between public service broadcasters and private broadcasters
Elaborate on solutions for DRM and subscription-based services business models and technical solutions for private content providers or platform operators
Identify technical gaps and requirements in the DVB-I standard
Gather experience with aggregation of service lists
Pave the way for a potential launch of DVB-I Services in Germany
Validate the user experience

Target market
Germany
Pilot architecture and features
HbbTV is an integral part of our services today. DVB-I enables the integration of the entire HbbTV ecosystem with all services and accessibility features.
Solutions for DRM and subscription-based services in DVB-I service lists are demonstrated.
Extra available event channels can be added to the service list dynamically for the event duration.
Regionally different channel sorting can be offered on the basis of region-specific LCN tables. This way the viewer can be offered the locally appropriate channel as well as other locally relevant channels in prominent programme positions. The region selection can be made – if supported by the unit – by postcode entry or direct selection in the menu.
The EPG with link to the media libraries enables convenient and direct access to Video on Demand for missed, catch-up and pre-released programmes.
Playlists as channels combine videos from a genre such as news or curated formats such as Terra-X or WDR Retro into a linear service. It is also possible to navigate freely in the playlist.
Same as in the satellite bouquet, we also provide radio in DVB-I. The channels are enriched with informative VisualRadio applications for the big screen.
The pilot demonstrates a unified service list for the German market, as it could also be specified by a regulator.
Other features of the pilot
Hybrid services with DVB broadcast and MPEG-DASH, low latency HEVC streaming
Instance prioritization and fallback switching
Next Generation Audio / AC4
Service list aggregation & discovery via the Central Service Registry (CSR)

Receivers/clients
Official DVB-I reference application (developed by Sofia Digital), plus clients from Fraunhofer FOKUS, LG Electronics, OnScreen Publishing, SONY, TARA Systems, TP Vision (Philips) .
The DVB-I service lists are generated by MIT-xperts iSIMS SI/PSI server or manually. The national list is provided by an aggregator service from MIT-xperts. The terminals determine the correct list via the DVB reference CSR.
Future plans
Public available clients, user tests, extension of the service list with additional radio services and apps; general improvements; continued engagement with DVB CM-I, particularly around audio streaming.
Contact
For more information on the pilot contact Remo Vogel (dvb-i@rbb-online.de).
Updated: September 2022
See also: Developing a DVB-I strategy for broadcasters in Italy
Mediaset began planning this proof of concept (PoC) for DVB-I in late 2019, developing use cases for an end-to-end chain that complies fully with DVB-I and related standards. It is designed so that it could, in due course, evolve into a full commercial trial. Regulatory aspects will soon be addressed with Italian regulation authority.
The PoC is managed by Mediaset, which also acts as a service provider alongside TIMVISION, Dolby, V-Nova and others; CDN services are provided by MainStreaming and others. Many partners have joined the PoC, covering all the technical topics to be addressed. The diagram below indicates which partners are currently collaborating in the PoC and the role each one plays.
The end-to-end testbed was developed during 2020, while Phase 2 use cases were developed during 2021. Phase 3 use cases have been rolled out as of early 2022, with the next demo scheduled for May 2022.
Target market:
The PoC targets Italy and is designed to meet the profile defined for the Italian television market. Users can select the language for the native UI in the normal way; information presented in the "channel banner" is in Italian only.
Service lists and services:
The central service list registry (CSR) currently provides one service list deemed to be "trusted", alongside others that can also be selected by the User.
Both terrestrial services and DVB-DASH services (with low latency) are included in the Service List. MPEG-4 video coding with AAC audio is used in Phase 1 and 2; the introduction of advanced codecs is part of Phase 3.
As a taste of the HbbTV core 2.0.4, using HbbTV linked applications provided a means of controlling media presentation fulfilling two basic use cases. First, DASH CENC DRM protected content even when not supported at a native level (available for PlayReady only, using LA_URL within the MPD), having an application managing the media presentation allows access control on per user basis too. Second, MABR (Multicast Adaptive Bit Rate), forecasting management of "tonnes" of users accessing the same content.
Receivers/clients:
Mediaset is currently cooperating with TP Vision, LG and Vestel. The development of a DVB-I client/application for mobile devices, which use the same infrastructure, has been reached too.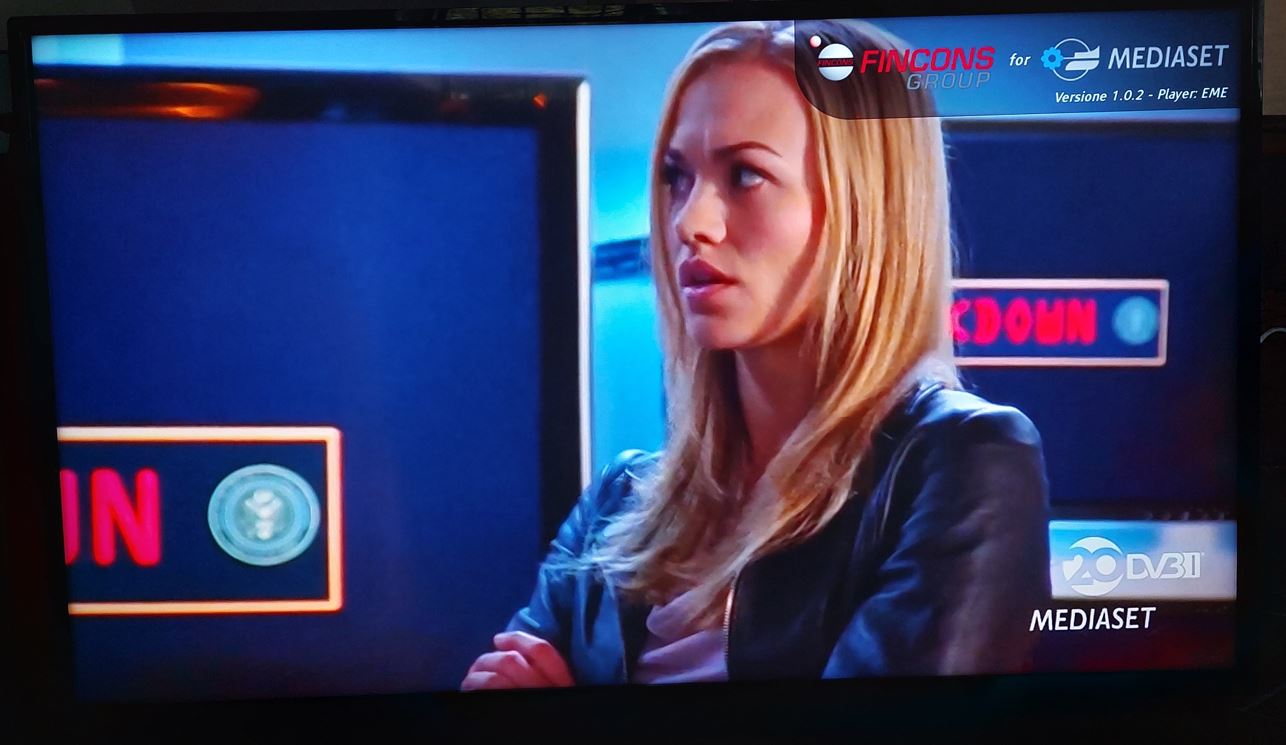 Future plans:
Mediaset expects to be ready for a commercial trial by mid-2023 as an outcome of Phase 3 of the PoC. Such a commercial trial and subsequent soft roll-out would follow an open debate involving broadcaster representatives, regulatory authorities and other stakeholder institutions concerning the actual management of a DVB-I system when in a production environment.
Updated: July 2022
IRIB R&D develops innovative new products and technologies in broadcasting and broadband delivery, laying the groundwork for future services from IRIB (Islamic Republic of Iran Broadcasting).
The testing of DVB-I in the IRIB R&D laboratory began in March 2020. The goal of the pilot was the evaluation of DVB-I with regard to its feasibility and the potential benefits for IRIB. The pilot was completed in October 2020.
You can find more information about this pilot in the articles below:
Target market:
The pilot was available in the Tehran area. The user interface was in the Persian language.
Service lists and services:
IRIB created its own service list registry, within which was the service list used for this pilot. The service list contained 60 service instances, some as DVB-T, some as DVB-DASH and some with both types of delivery. MPEG-4 video coding was used.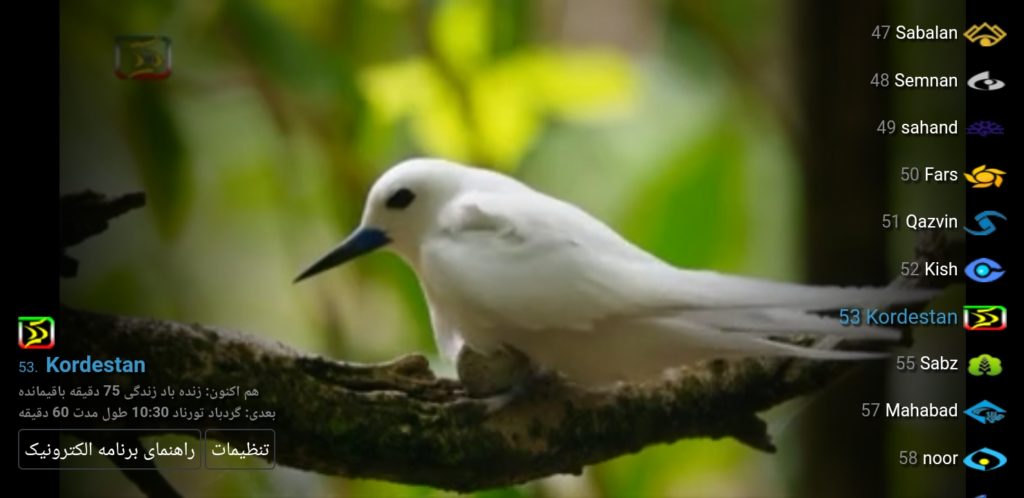 Receivers/clients:
The trial was based on the official DVB-I reference application (developed by Sofia Digital). HbbTV receivers and Android TVs and smartphones were used.
Future plans:
Integrating all IRIB DVB-T/T2 and OTT services into the DVB-I service list and adding the client to the main IRIB HbbTV launcher. Also under study is the use of DVB-I for service discovery in 5G.